20 x Blue Steel Pivot Wire Assorted Tempered Clock Repair Pinions Staffs - CX81A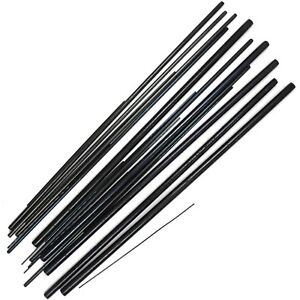 ---
Blue Pivot Steel Wire for Clocks (20 pcs)

20 x Blue Pivot wire assortment, various lengths and diameters. Between 50 & 115mm long and 0.33 & 3.05mm in diameter.

Hardened & tempered carbon steel for re-pivoting clock wheels & trundle pinions and making balance staffs.

Approximately 17 different sizes.

http://stores..co.uk/hswalsh/ - Visit our UK store here. Shipping is automatically combined in our UK store when you add all items you require to your basket before the final payment stage.